The Time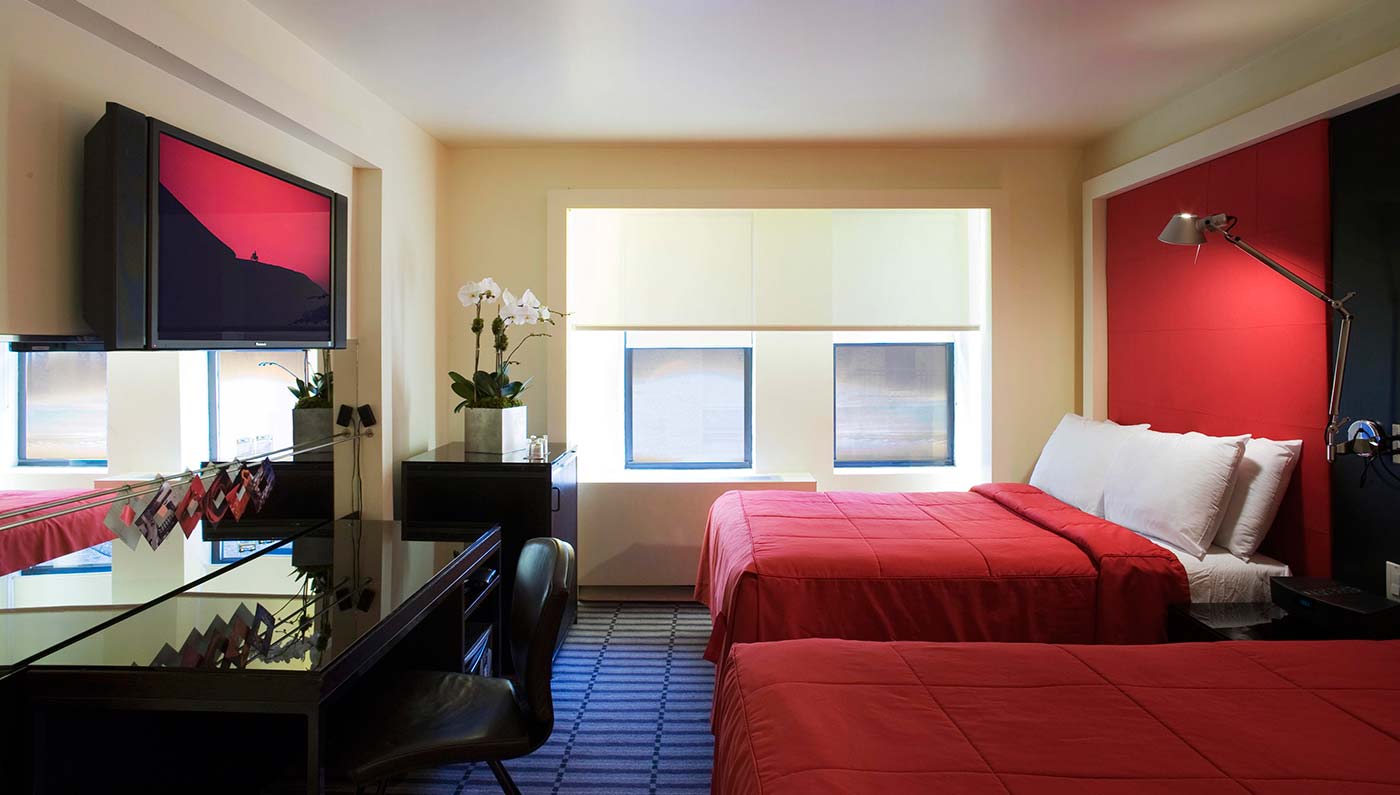 A Sleek Midtown Luxury Hotel with Modern Style
The Time is undergoing a 20-million dollar renovation with a new design by David Rockwell, transforming the property into a lighter, more steamlined iteration with emphasis on natural materials. The hotel will remain open throughout the renovation, with an expected completion date of August 31st, 2015.
Stylish and unique, The Time is an unforgettable New York City luxury hotel with a prime midtown location. Close to attractions, entertainment, shops, and restaurants, guests will enjoy the perfect vantage point for exploring the city. Don't miss the vibrant color palate woven throughout this New York luxury hotel, offering a fun and urban environment that is sure to please. For your next NYC vacation, book The Time.
This is the lowest rate for a sample date range determined by our system. Actual rate may vary based on dates, room type, and availability. To find the most accurate rates, please enter your dates of travel. Prices are displayed in USD. Non-US hotel rates are converted at daily prevailing rate.