Hacienda del Sol Guest Ranch Resort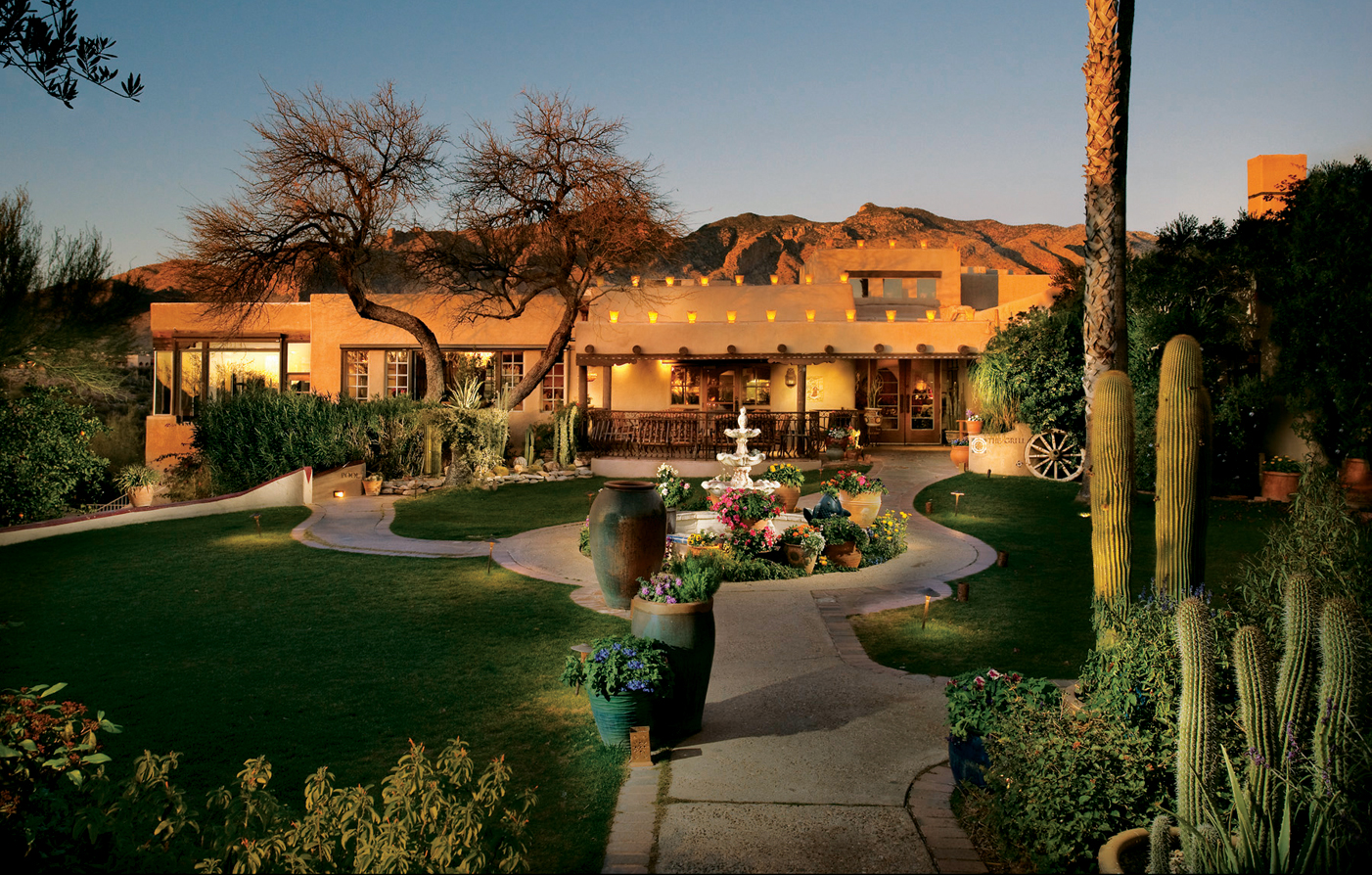 An Intimate and Stylish Tucson Resort
With a rich history dating back to 1929, Hacienda Del Sol Guest Ranch Resort is a quaint Southwestern-style ranch retreat with private, homey guest rooms and lavish resort amenities. Originally designed as a ranch school for elite families to send their daughters, the resort now serves as a relaxing oasis getaway in the heart of Tucson, Arizona.
Oozing with quaint charm such as vintage furniture, rich, exposed woodwork, and crackling, wood-burning fireplaces, the resort is nestled among the mountains of the Catalina Foothills. Lavish amenities such as the resort spa offering relaxing services like signature massages, reflexology treatments, and refreshing body scrubs, pamper guests like royalty. The relaxing pool and hot tub area is surrounded by indigenous landscaping and breathtaking panoramic mountain views. Award-winning restaurants serving succulent cuisine and more than 900 labels of fine wine welcome guests to a divine dining experience. From the tranquil 34-acre landscaping to the picturesque architecture and design, Hacienda Del Sol Guest Ranch Resort is positioned as a gem in the Arizona sunshine.
This is the lowest rate for a sample date range determined by our system. Actual rate may vary based on dates, room type, and availability. To find the most accurate rates, please enter your dates of travel. Prices are displayed in USD. Non-US hotel rates are converted at daily prevailing rate.