Hotel Don Carlos Leisure Resort & Spa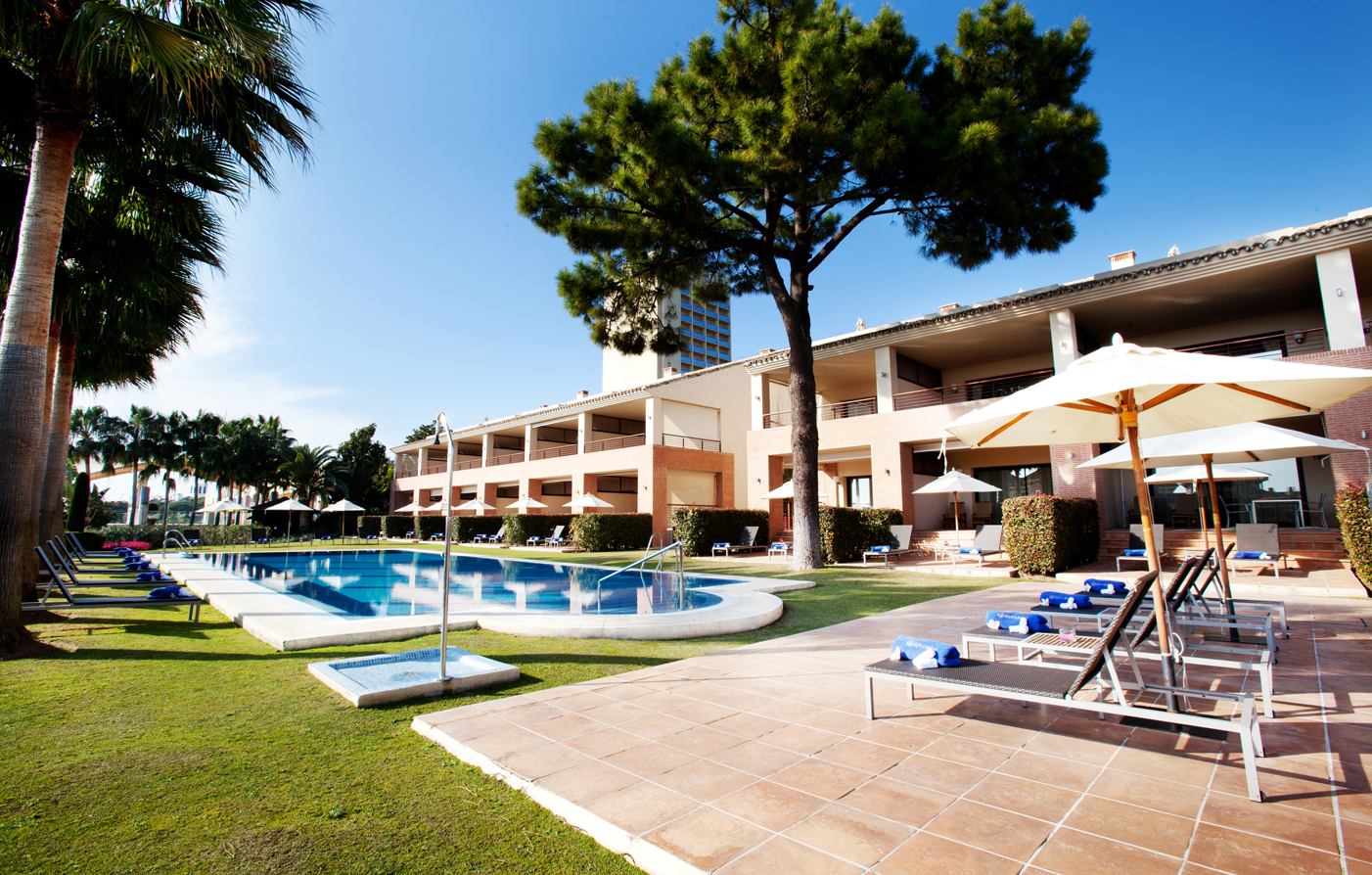 Ultimate in Leisure and Luxury in Marbella
Relax in luxury directly on Marbella's Elviria Beach at Hotel Don Carlos Leisure Resort & Spa. The five-star resort offers accommodations to satisfy every guest's needs, from basic hotel rooms to deluxe villas with exclusive amenities. Hotel Don Carlos Leisure Resort & Spa has an impressive hotel campus that includes four swimming pools, spa, tennis and sports club with nine tennis courts, and kid's club. Guests of Hotel Don Carlos have many dining choices at the resort's six bars and restaurants varying from Thai fine dining, poolside snackbar, and outdoor terrace overlooking the beach. The hotel prides itself on presenting an unforgettable holiday with excursion activities, luxury services, and experience packages designed for health, relaxation, and more.
Next May, the hotel will open the new Beach Club in Don Carlos Resort & Spa with a new concept and improved facilities. Until the opening, the hotel will offer regular services on the beach area.
This is the lowest rate for a sample date range determined by our system. Actual rate may vary based on dates, room type, and availability. To find the most accurate rates, please enter your dates of travel. Prices are displayed in USD. Non-US hotel rates are converted at daily prevailing rate.