Grand Hotel Convento di Amalfi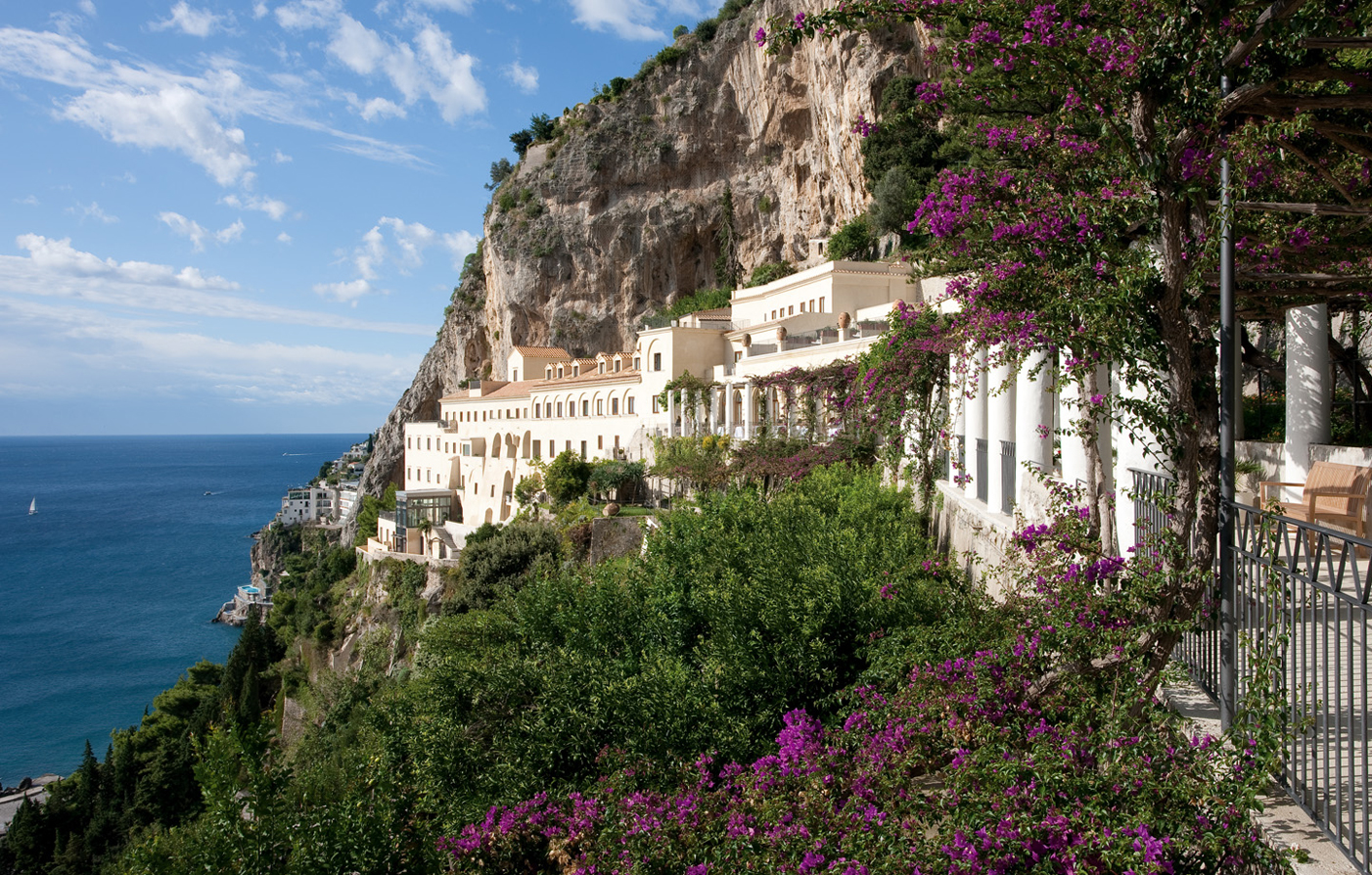 Clifftop Accommodations Overlooking the Sea
Set amid an authentic 13th century monastery, Grand Hotel Convento di Amalfi presents its visitors with a myriad of opportunities to delight in luxury. With guest rooms and suites brimming with historical splendor amid modern aesthetics, travelers can relish in exquisite views of the Mediterranean Sea from the hotel's breathtaking location, perched upon a cliff with the vibrant Amalfi landscape.
For travelers looking to relax onsite, two restaurant outlets await, offering both international and local fare that can be enjoyed al fresco on a spacious terrace, or poolside while basking in the sun's rays. A wellness center offering luxurious spa treatments is available, alongside a state-of-the-art fitness center, and serene outdoor infinity pool. When guests are looking to venture offsite, beaches abound, and a variety of coastal communities beckon to be explored. With a pleasant ambiance and unforgettable scenery, Grand Hotel Convento di Amalfi allows travelers to depart at the end of their sojourn knowing that they experienced the trip of a lifetime.
Grand Hotel Convento di Amalfi is part of the NH Collection.
This is the lowest rate for a sample date range determined by our system. Actual rate may vary based on dates, room type, and availability. To find the most accurate rates, please enter your dates of travel. Prices are displayed in USD. Non-US hotel rates are converted at daily prevailing rate.