Hotel Felicien Paris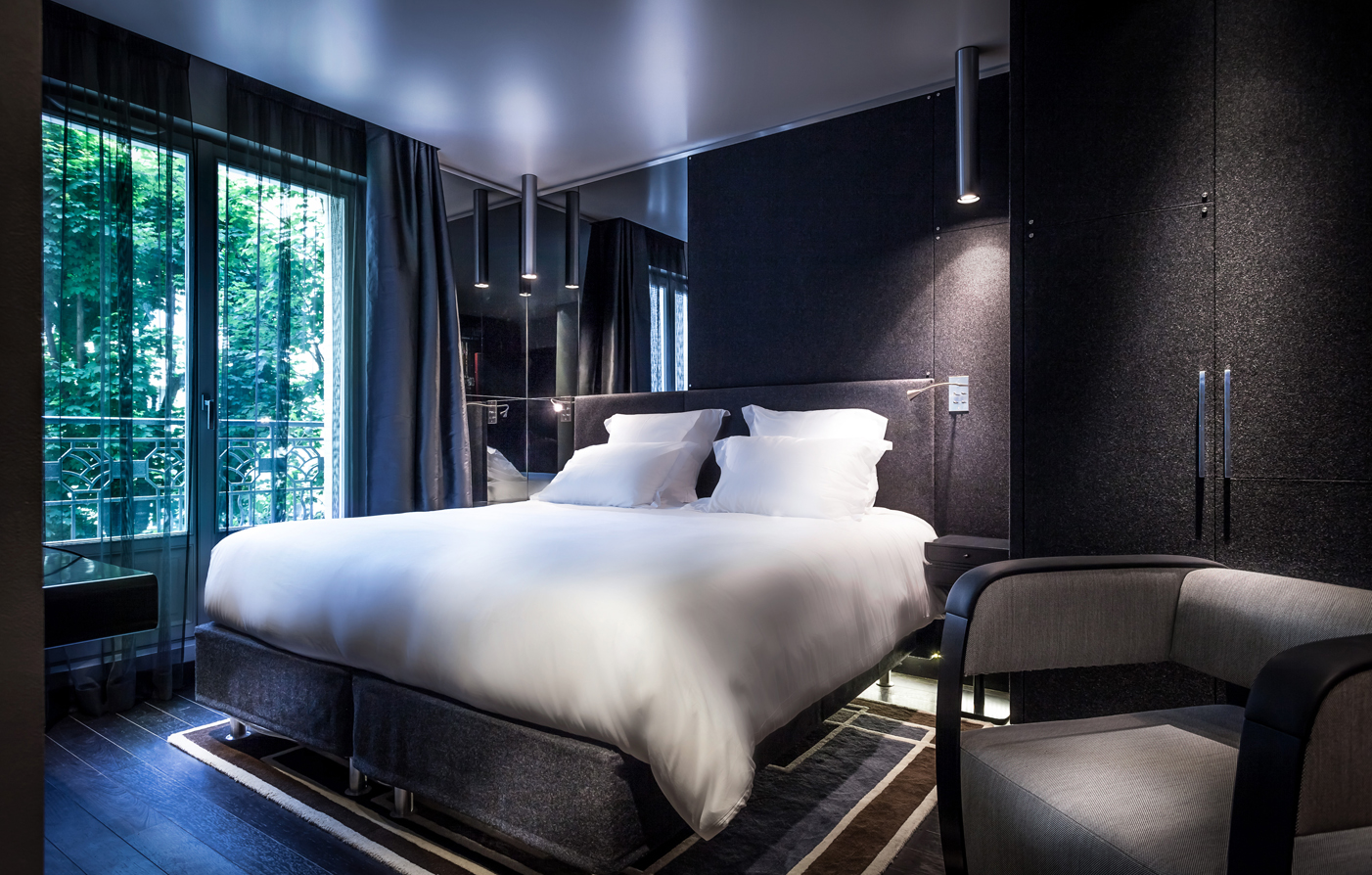 Fashion Meets Hospitality at this Luxury Paris Hotel
Created by famous French clothing designer Olivier Lapidus, Hotel Félicien Paris is a temple to modern design. Winner of French haute design award Dé d'Or de la Couture, Lapidus created the hotel in a bold, avant-garde style. Each floor of Hotel Félicien Paris has a different theme and color palette, all the way to the sky floor, which houses two unique suites with private terraces and Jacuzzis.
Located in the 16th Arrondissement, Hotel Félicien Paris is near the Trocadéro, a hilltop cultural site with stunning views of the Eiffel Tower. Art lovers enjoy the luxury hotel's proximity to the Musée Marmottan Monet and the Palais de Tokyo, a contemporary art center. The 16th Arrondissement and its Passy neighborhood are home to some of Paris' best restaurants and shopping. After a day out on the town, relax with a cocktail in Hotel Félicien Paris' lounge bar, or schedule a luxurious treatment in its on-site spa. With its location near some of the city's best attractions and its stunning haute couture design, Hotel Félicien Paris truly is a standout luxury hotel in Paris.
This is the lowest rate for a sample date range determined by our system. Actual rate may vary based on dates, room type, and availability. To find the most accurate rates, please enter your dates of travel. Prices are displayed in USD. Non-US hotel rates are converted at daily prevailing rate.