Hotel de Vigny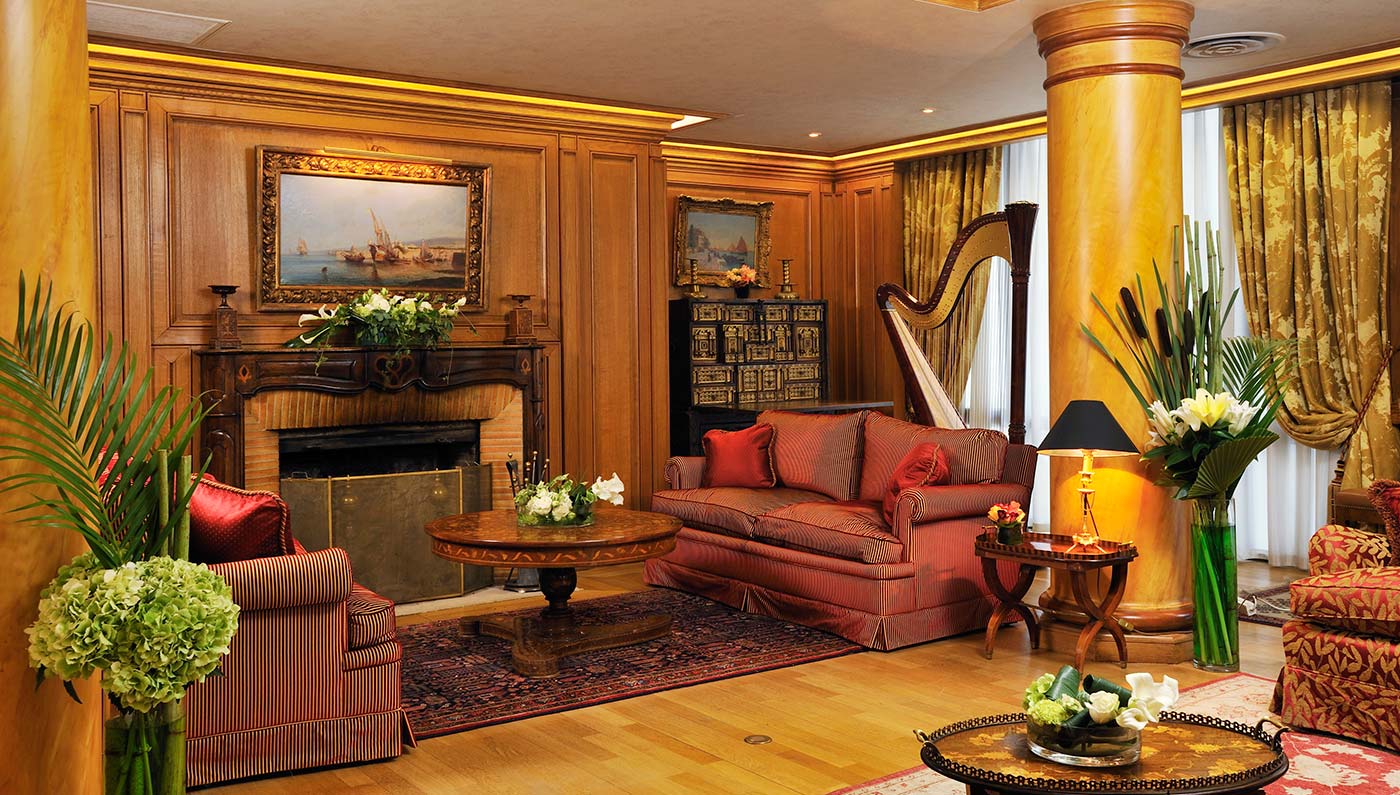 Five-Star Boutique Hotel in Paris
Set in a quiet section of Paris' prestigious 8th Arrondissement just off the famed Champs-Elysées and near the Arc de Triomphe, Hotel de Vigny is a five-star boutique hotel that provides unparalleled service in traditional Parisian style. Guests at Hotel de Vigny enjoy luxuriously designed rooms that provide a welcome respite after busy days spent sightseeing or shopping. The hotel is home to one of Paris' best Italian restaurants, Penati al Baretto, where diners are treated to contemporary Italian cuisine that highlights Italy's diverse culinary styles.
Refined and relaxing, Hotel de Vigny's lobby transports guests into a gracious and stylish Parisian salon adorned with Oriental rugs, wood-paneled walls, comfortable armchairs, and a fireplace. One of Paris' finest boutique hotels, Hotel de Vigny is a tranquil, luxurious oasis in the heart of the city.
This is the lowest rate for a sample date range determined by our system. Actual rate may vary based on dates, room type, and availability. To find the most accurate rates, please enter your dates of travel. Prices are displayed in USD. Non-US hotel rates are converted at daily prevailing rate.